Natural Clean Burning

Soy Candles
Natural Clean Burning
Soy Candles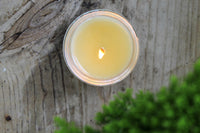 Our Story
Alder & Loam was created with nature in mind. Every aspect of nature is peaceful and grounding. From the trees to the flowers there are an array of natural beautiful fragrances to experience. Each candle is created with a soft, calming earthy fragrance perfect for bringing nature into your home.
Candles are handcrafted with all natural soy wax, cotton wicks, and clean non-toxic fragrances infused with natural essential oils. Hand-poured and labeled by hand in North Carolina.
Shop Candles
Reviews
Smells absolutely incredible and shipping was so fast! I love that i'll be able to reuse the vessels and loved that packaging was concise and reusable as well. I'll definitely be purchasing more.

Cyrstal
This Lavender soy candle always puts me in a relaxing and calm mood. I love that is it natural, clean burning, and eco-friendly! The seller ships purchases really fast and is always such a pleasure to buy candles from!

Katie
Candle smells absolutely amazing. Fills the whole room with wonderful fragrance. Plus the fact that it is soy makes it even better. Would highly recommend to anyone who loves rose.

James
Absolutely love the scent, which is delightful and fresh. Burns really nicely and lasts a long time! Can't wait to buy more. :)

Jocelyn
Arrived quickly and packaged securely! Teakwood is one of my favorite scents and it's hard to find nice earthy scents so I was thrilled when I saw this candle. Smells incredible. will definitely be a returning customer!

Rae
Really fast shipping, reasonable prices, simple design, classic scents. A dependable shop! My first whiff of this one does not disappoint :)

Katie
Bought this as a gift and the recipient loved it! It's great to give to someone who lives far away since it's packaged so nicely. Plus, she shared that the candles smell amazing. The touch of the personal note and the matches was great, too. I went with the Eucalyptus and Amber scents. Highly recommend!

Marissa
The perfect scent!! - Reminds me of marc jacobs's​ daisy perfume but better. Lavender + Eucalyptus melts smell great too. (Dandelion Wax Melt)

J
I'm a repeat customer, and purchased this as a gift for my mother-in-law and this has now become her favorite eucalyptus candle. Love this shop, fast shipping and great communication and customer experience.

J
Shop Announcements
Check our social media for new additions and holiday sales.